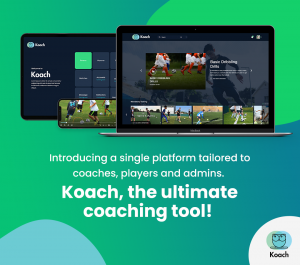 These are unprecedented times where businesses have to adapt to the constantly changing environment. And it has been no different for sports coaches as well. During the lockdown phase, coaches needed to find creative ways to keep players occupied and focused. The pandemic has also made it challenging for coaches to organize spot tests and on-field skill assessments. It quickly became evident that creative methods were required to keep players engaged while monitoring their progress remotely.
This is where an evolving platform like Koach, gives coaches an ideal platform to plan, schedule, monitor and analyze home-based training and assessments. Here is what Koach can do for you.
Schedule trainings with reminders
Koach has the ability to set training with time limits and deadlines to complete. It also gives coaches or managers the ability to compare players against each other.
Set mandatory training sessions
Our platform gives access to coaches and managers to set mandatory training by simply adding specific training video, assessments, or documents to the platform and set deadlines for them to be completed. Reminders could also be set to notify all users of their mandatory content.
Create, track and monitor assessments
Be it a coach or player, no matter whose proficiency you want to assess, the Koach platform can rapidly create assessments and insert it to specific videos or series of videos.
Choose the right type of assessment from multiple configuration options
Assessments can be delivered in three configurations: mid-video assessments, end-video assessments and standalone assessments. They can be configured in a way where the user is aware of exactly which video needs to be consumed to attempt a particular assessment.
Data driven feedback & reports to monitor players
With Koach's dashboards and reports, the team's progress can be easily tracked with data-driven feedback and reports. Koach is engineered to provide you with the analytics of each player's competence to help coaches identify areas of improvement and unlock the team's full potential.
Koach by Knod is a streaming platform that is built to facilitate remote learning. With a sleek and intuitive interface, Koach forms a stage for an on-demand learning platform for you to easily consume new content, stay updated with the latest organization information and policies, and administer assessments to ensure every team member remains relevant.
Drop in your details and we will get in touch with you to discuss Koach at the earliest.