Koach Hub together with Sporting Denver takes part in the Colorado Soccer Association's AGM in Denver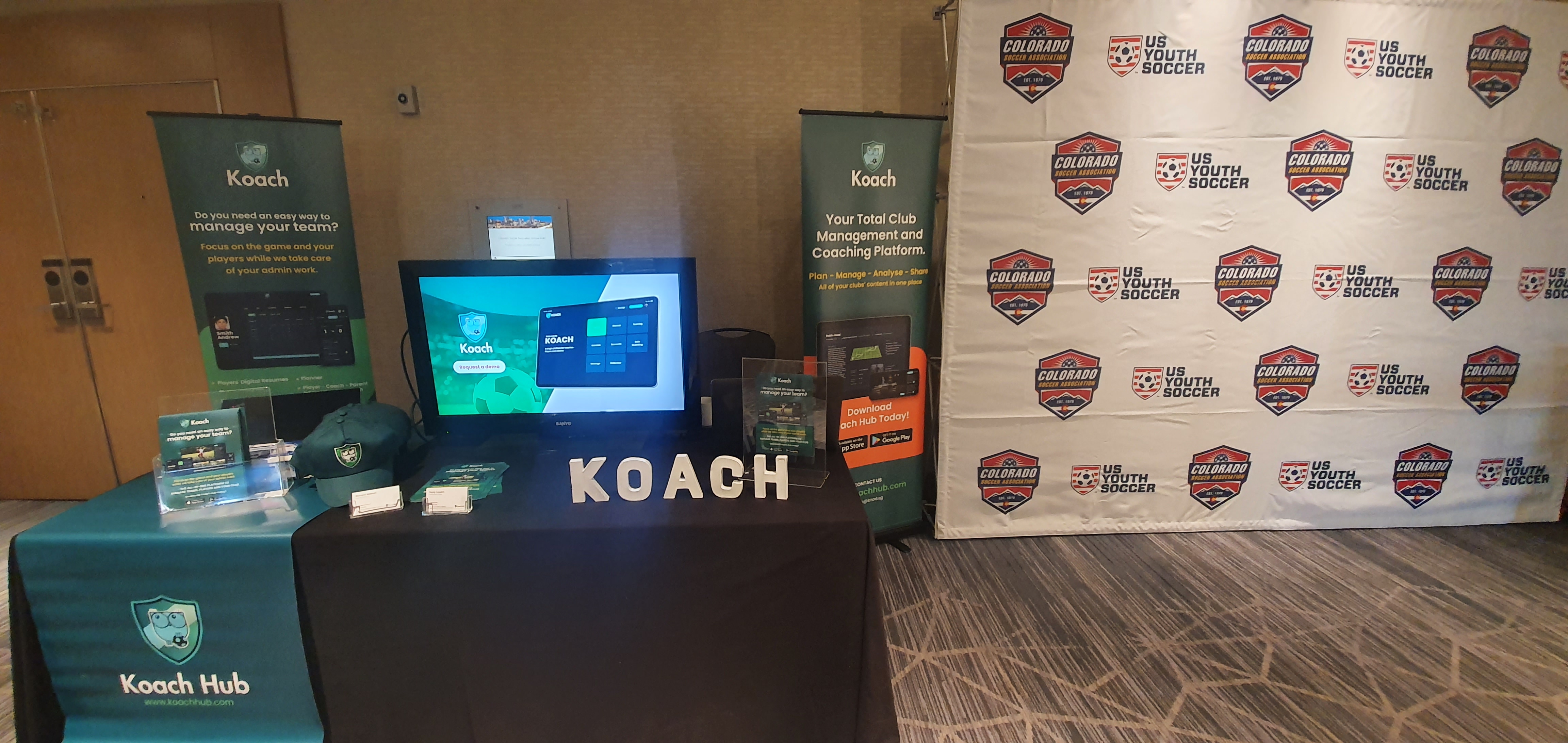 Koach Hub and Sporting Denver participated in the Colorado Soccer Association's (CSA) Annual General Meeting on January 29th. After strategic planning, Koach Hub has now ventured into the US market and the team is grateful to Lisa Stibley for the invitation from CSA to take part in this event. With almost 74,000 youth soccer players in Colorado and 63 registered clubs within CSA; it was a perfect opportunity for Koach Hub to present their latest app and features which are dedicated to support coaches elevate their game.
Tariq Cassim, Co-Founder and CEO of Koach who attended the event said ''A huge thank you to Sporting Denver, CSA and Lisa for inviting us to present at the AGM. Colorado has always been one of the "best sport cities", so we are very humbled to have been able to showcase Koach Hub to the Soccer Clubs in Colorado. I am also very happy that I finally managed to meet some of our partners such as The Athletes Edge and Sporting Denver in-person. We also entered into discussions with a few Colorado Soccer Clubs and potential partnerships are on the horizon."
With a sleek and intuitive interface, Koach has become a favorite streaming platform for coaches and sports teams. With easy access to academy's content, analytics and player information on demand while staying updated with what's going around – all in one place.
Richard Weston, Regional Director at Koach who also participated mentioned – "A massive thank you to Lisa for being a big part in making this happen and our friends at the Colorado Soccer Association. A big shout out also to the clubs that invited Tariq and myself to meet in person and online to present the platform and discuss the New Technology available and how Koach can help with their needs. Check out the Sporting Denver broadcast to catch up with Tariq. Once again to all our friends in Colorado, Thank you"
Sporting Denver broadcast link –
https://www.facebook.com/101704281445624/posts/469359811346734/?d=n