Koach Hub exhibited their latest platforms at the United Soccer Coaches Convention 2022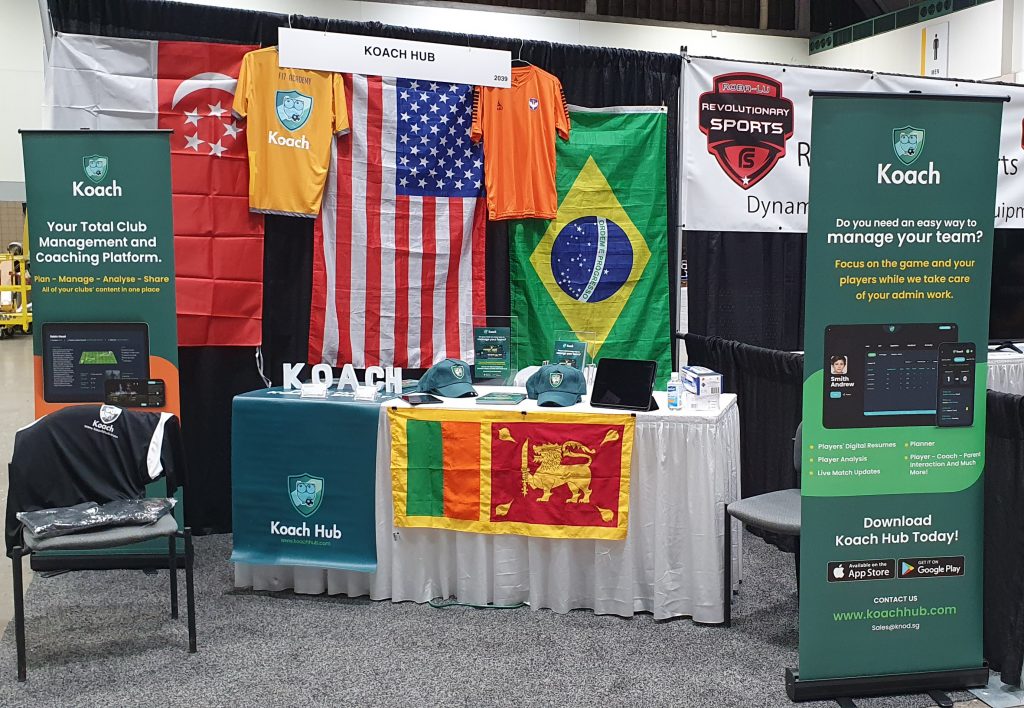 Koach Hub exhibited their latest platforms at the United Soccer Coaches Convention which was held at the Kansas City Convention Center. With more than 6000 coaches and close to 15000 attendees taking part, this convention is the largest soccer coaches' event in the USA.
This was the second consecutive year that Koach Hub took part in this event, last year being online due to the pandemic. Tariq Cassim, Co-Founder & CEO along with Regional Director Richard Weston attended the convention with the Koach platform expanding to the USA.
"We are excited to be part of the US Soccer Convention 2022. Attending this convention in person was very different from that of the online version last year; it was a very different experience.  We got a lot of positive feedback from clubs, we were able to meet with potential partners, and it was also great to catch-up with Richie, whom I had never met in person! In addition, we were able to take a look at our competition! We are looking forward to the new opportunities and taking Koach into the US market during the next few months, stay tuned!" said Tariq, Co-Founder & CEO of Koach Hub.
Koach focuses on Gen Z gameplay techniques, giving coaches and admins access to upload content via video, podcasts and documents. Koach's built-in e-assessments feature improves player engagement and supports the coaches to track every individual player's progress through data-driven analytics. Koach helps clubs maintain a "digital resume" of players with its cutting-edge mobile app 'Koach Aktive'. Coaches, players and parents have everything they need at their fingertips.
"I could reel off many positives about the Koach Aktive app. I will leave it at "simply the best. A level above anything else. A must see" mentioned Richard Weston, Regional Director of Koach Hub.