KNOD Singapore launches Koach!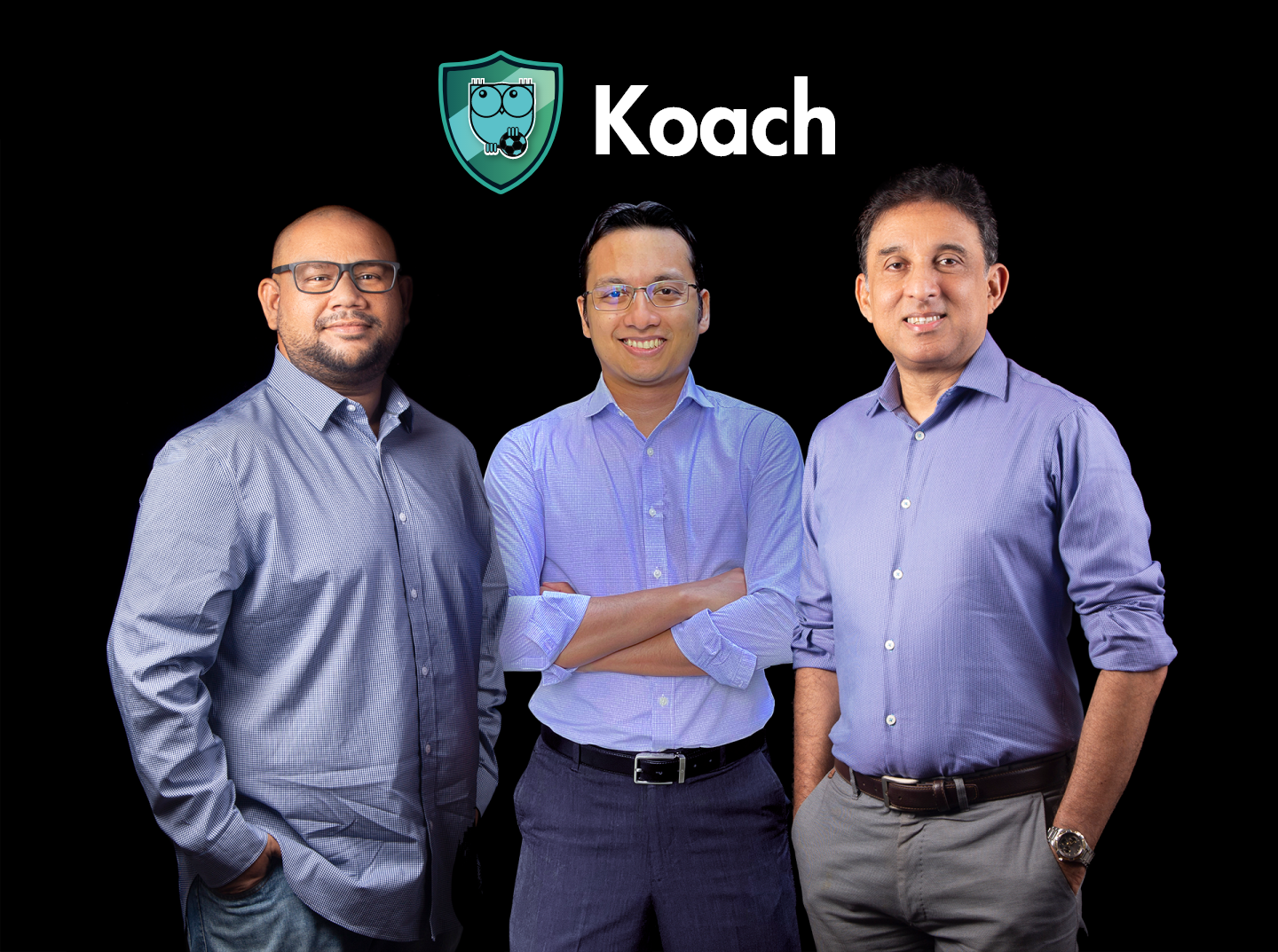 A revolutionary coaching platform by Koach to accelerate game play for the USD 25 billion sports market.
More than 60 million children participate in sports activities annually in the U.S., according to a study by the National Institute of Health, with the sports team market on record to grow to a staggering 25 billion by the year 2024. KNOD, a renowned technology firm in Singapore, launched Koach, an intelligent collaboration tool to uplift the gameplay with its comprehensive coaching platform for sports clubs globally.
Tariq Cassim, CEO and Co-Founder of Koach based in Singapore remarked, "regardless of the economy, sports is a lifestyle which gives everyone the chance to make friends, have fun and is a foundation to learn. The learning aspect will be relevant for many decades despite the generation gap, and bridging this concept with new technology is what Koach is all about." He further stated that KNOD wants Koach to be a learning and collaborating tool without losing the core purpose of having fun in the process.
Koach enables everyone to collaborate and learn intuitively with content customized according to each player's profile. Focusing on next generation gameplay techniques, coaches and admins can easily push out new content via video, podcast or traditional material such as documents. Koach also has a built-in e assessments module that can be used to enhance engagement from compliance to certification and track every individual player's progress through data-driven analytics.
"We wanted to build an easy, hassle-free tool which enables coaches to build and plan their game strategically, providing real-time data that accelerates individual performance levels. We spent countless hours talking to coaches, players and parents to really understand their requirements and ensure we have addressed them via Koach. This has given us insights to come up with a much more immersive user experience and interface (UI/UX), which is very different from any other platform out in the market at the moment," stated Kamila Amarasinghe, Co- Founder and Head of Product Strategy.
KNOD is a subsidiary of Oensys Capital, a professional tech services and platform operating company established in 2018, with clients across the US, Europe, Australia and Singapore, covering agriculture, education and healthcare domains. Faiq Faaiz, Founding CEO of Oensys Capital said, "our vision for Koach was always to have a global impact. Singapore was a natural place to set down a global product considering its infrastructure and governance that would be vital as we expand and scale our presence. We continue to get good traction for the product and are excited to be part of the US Soccer Convention 2021 in January, where clients in the US will get hands-on experience of Koach."
Koach by KNOD can be accessed via koachhub.com or through their various social media platforms
on #koachbyknod.